PRO SCOTTFOLD TOWELS, 9 2/5 X 12 2/5, WHITE, 175 TOWELS/PACK, 25 PACKS/CARTON
A premium towel that fits into any multi-fold dispenser. This product was made from wood that came from a certified managed forest.
Features
- Feature a patented fold that creates 2-ply thickness and eliminates tearing and tabbing, so your guests and employees will waste less.
- Exclusive Absorbency Pockets provide better absorbency for hand-drying efficiency.
- Hygienic, touchless dispensing with many universal folded towel dispensers.
- Only touch the disposable paper towel you use.
- The Scott Brand guarantees these multifold paper towels will be cost-neutral (vs. C-fold towels).
Includes: 25 packs of 175 towels each
Category: PROPRIETARY HAND TOWELS
Item Number: KCC01980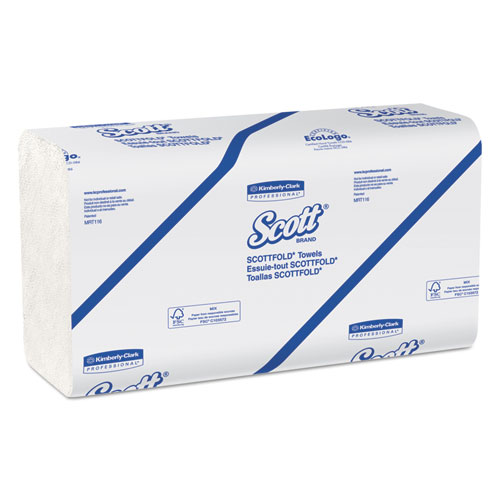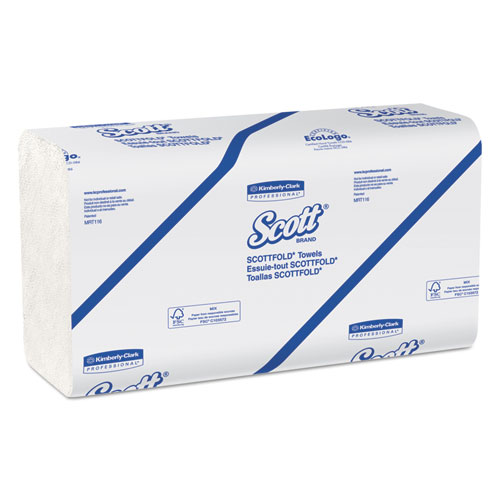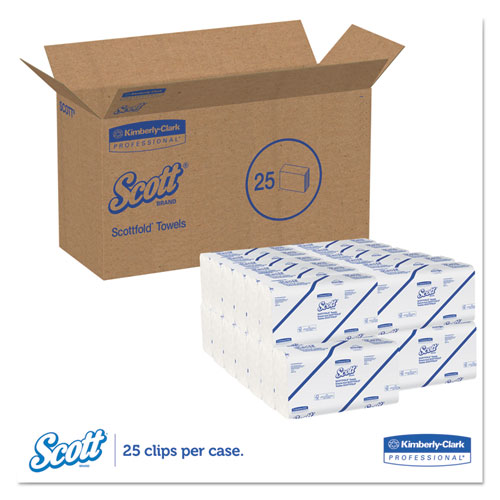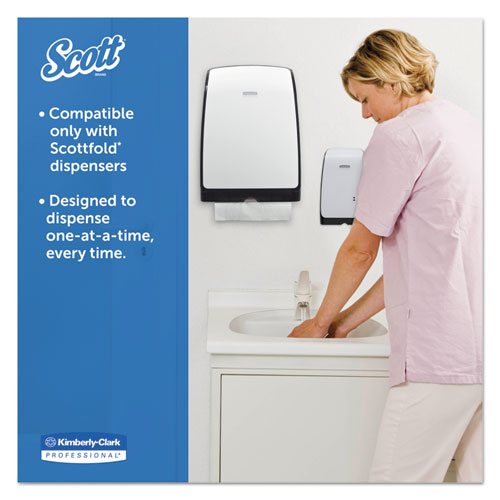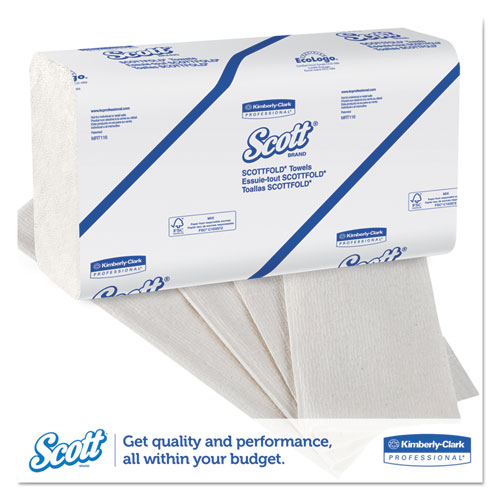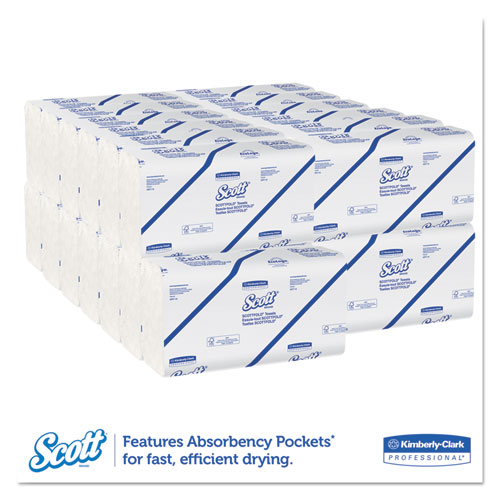 Details

Height: 24 in.
Width: 9.875 in.
Depth: 18.562 in.
Weight: 22 lbs.

Recycled: Y

Assembly required: N

EPA CPG Code: Y

Warranty: N

Haz Mat Code: N